SIMPLE. TRADITIONAL. REFRESHING.
Lu's is dedicated to a small menu with every item being simple and traditional. This allows us to make sure that our food can accomplish a high level of quality and to provide you with the same mouth-watering food every time you visit a Lu's Sandwich. All ingredients are hand-picked and made from scratch daily in our kitchen.  We want to serve you great food the freshest way possible.
At Lu's Sandwiches, our mission is to serve  quality food with excellent customer service aiming to help making the dining part of your life simply Happier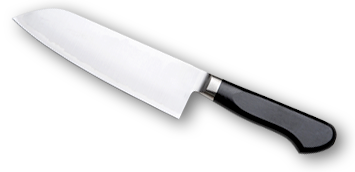 WHAT IS A BÁNH MÌ?
Bánh mì is a Vietnamese sandwich with a unique cross-cultural history stemming from the French colonization of Vietnam in the 19th century. It is a fusion of French and Vietnamese culinary traditions. It combines a crispy French baguette, a creamy French mayonnaise and pate, with traditional Vietnamese ingredients to create a rich and flavorful, yet delightfully refreshing meal, which can be enjoyed any time of the day.
At Lu's, you can choose from our variety of tasty options; including chicken, beef, pork, pork meatballs, cold cuts, tofu, or mock duck, all seasoned and grilled to perfection using our own traditional house recipe.
We Are Expanding!
Love sandwiches? Hard working and a great team player? Then hit that button below! We are looking for people to join our team!
" ON POINT! "
Originally went to Quang to get banh mi but they ran out of the baguettes. We were disappointed of course but some lady told us about Lu's across the street so thought we'd try it out...and boy, was I glad we did. Banh mi was ON POINT! It reminded me the the legit banh mi over in the West Coast.
Justin L.
Milwaukee, WI
" I'll be back! "
Yum. I don't always love banh mi - sometimes it's just too much bread and it cuts up your mouth and the filling is dry. That's not the case at Lu's! The bread is great - crusty without giving you a sore mouth for a couple days after. The fillings are delicious and well proportioned. I've had the beef and chicken and both were flavorful without being fatty.
Sarah H.
Minneapolis, MN
" FRESH, FRESH, FRESH!! "
Perhaps the best Bahn Mi sandwiches in the twin cities can be most accurately described as: Fresh, fresh, fresh!! From the perfectly baked bread with its perfect crackling crust and warm soft interior, to the perfectly seasoned melt in your mouth pork, and the crunchy tart veggies, the common theme is fresh.
Jared B.
Minneapolis, MN
Two Locations. Open Everyday!